VIABILITAS POST EKUILIBRASI DAN RECOVERY RATE SPERMATOZOA SAPI SIMMENTAL DENGAN PENAMBAHAN LAKTOSA DAN SUKROSA DALAM PENGENCER ANDROMED®
Abstrak
Tujuan penelitian ini adalah untuk mengetahui pengaruh berbagai konsentrasi penambahan laktosa dan sukrosa dalam pengencer AndroMed terhadap viabilitas spermatozoa sapi Simmental post-ekuilibrasi dan recovery rate. Penelitian ini menggunakan rancangan acak lengkap (RAL) dengan 7 taraf perlakuan dan 3 kali ulangan. Taraf perlakuan yang digunakan adalah semen cair yang ditambahkan masing-masing sukrosa 0, 0.4, 0.6, 0.8%, dan laktosa 0.4, 0.6, 0.8% . Koleksi semen menggunakan vagina buatan, kemudian diencerkan sesuai perlakuan, dan dikemas dalam straw dengan konsentrasi minimal 25 juta spermatozoa setiap straw. Straw diekuilibrasi 2 jam pada suhu 5 oC, dilanjutkan tahap pre-freezing, freezing, dan thawing pada suhu 37 oC selama 30 detik. Parameter yang diamati adalah karakteristik semen segar, viabilitas spermatozoa post ekuilibrasi dan recovery rate.  Hasil penelitian menunjukkan bahwa penambahan sukrosa dan laktosa dengan konsentrasi berbeda dalam pengencer AndroMed® berpengaruh nyata (P<0.05) terhadap viabilitas spermatozoa setelah ekulibrasi dan recovery rate. Persentase laktosa 0.4-0.6% menghasilkan viabilitas spermatozoa tertinggi, sedangkan Recovery rate tidak berbeda antara kontrol dengan penambahan sukrosa dan laktosa kecuali laktosa 0.8% yang menghasilkan nilai terendah.
Referensi
Arifiantini, R. I. (2012). Teknik Koleksi dan Evaluasi Semen pada Hewan. Bogor: IPB Press.
Badan Standardisasi Nasional. (2017). SNI 4869-1:2017 Semen beku – Bagian 1: Sapi. Jakarta: BSN.
Bebas, W, Pemayun, T., Damriyasa, I., & Astawa, I. (2016). Lactose-astaxanthin increases green jungle fowl's sperm motility and reduces sperm dna fragmentation during 5O C storage. Bali Medical Journal, 4(3), 152–156. https://doi.org/10.15562/bmj.v4i3.189
Bebas, Wayan, Gorda, W., Trilaksana, I. G. N. B., Laksmi, D. N. D. I., & Pemayun, T. G. O. (2018). Lactose-Astaxanthin Increased the Frozen Semen Quality of Gembrong Goat in Conservation Efforts. Jurnal Veteriner, 19(3), 390–396.
https://doi.org/10.19087/jveteriner.2018.19.390
Callaghan, M. J., McAuliffe, P., Rodgers, R. J., Hernandez-Medrano, J., & Perry, V. E. A. (2016). Subacute ruminal acidosis reduces sperm quality in beef bulls. J Anim Sci, 94, 3215–3228. https://doi.org/10.2527/jas.2015-0235
Ciptadi, G. (2012). Bioteknologi Sel Gamet dan Kloning Hewan. Malang; UB Press.
Eriani, K., Sari, N., Rosnizar, R., Dasrul, D., Suhartono, S., & Rizal, M. (2017). Cryopreservation of Aceh swamp buffalo (Bubalus bubalis) semen with combination of glycerol and lactose. Biosaintifika: Journal of Biology & Biology Education, 9(3), 409–416.
https://doi.org/10.15294/biosaintifika.v9i3.11426
Garner, D. L., & Hafez, E. S. E. (2000). Spermatozoa and seminal plasma. In E. S. E. Hafez & B. Hafez (Eds.), Reproduction in Farm Animals (7th ed., pp. 96–109). Philadelphia: Lipincott Williams and Walkings.
Gómez-Fernández, J., Gómez-Izquierdo, E., Tomás, C., Mocé, E., & De Mercado, E. (2012). Effect of different monosaccharides and disaccharides on boar sperm quality after cryopreservation. Animal Reproduction Science, 133(1–2), 109–116.
https://doi.org/10.1016/j.anireprosci.2012.06.010
Haris, F. Z., Ondho, Y. S., & Samsudewa, D. (2020). Effect of vitamin E addition to frozen Simmental bull semen extender on post-thawing quality. E3S Web of Conferences, 142, 1–6. https://doi.org/10.1051/e3sconf/202014202002
Herdis, & Darmawan, I. W. A. (2012). Pengaruh Maltosa sebagai Krioprotektan Ekstraseluler dalam Meningkatkan Kualitas Semen Beku Guna Mendukung Keberhasilan Teknologi Inseminasi Buatan. Jurnal Sains Dan Teknologi Indonesia, 14(3), 197–202.
Herdis, H., Darmawan, I. W. A., & Rizal, M. (2016). Penambahan beberapa jenis gula dapat meningkatkan kualitas spermatozoa beku asal epididimis ternak domba. Jurnal Kedokteran Hewan, 10(2), 200–204. https://doi.org/10.21157/j.ked.hewan.v10i2.5139
Herdis, Surachman, M., & Darmawan, I. W. A. (2019). The role of sucrose as extracellular cryoprotectant in maintaining the Garut rams ' frozen semen quality The Role of Sucrose as Extracellular Cryoprotectant in Maintaining the Garut Rams ' Frozen Semen Quality. International Conference on Biology and Applied Science (ICOBAS). AIP Conference Proceedings, 2120(1), 080019.
Karja, N. W. K., Prista, A. N., & Andnyane, I. K. M. (2018). Effect of different type of sugars on post-thawed quality of ram spermatozoa. Proceedings of International Seminar on Livestock Production and Veterinary Technology, 179–183.
Komariah, K., Arifiantini, R. I., & Nugraha, F. W. (2014). Kaji banding kualitas spermatozoa sapi Simmental, Limousin, dan Friesian Holstein terhadap proses pembekuan. Buletin Peternakan, 37(3), 143–147. https://doi.org/10.21059/buletinpeternak.v37i3.3078
Kowalczyk, A., & Piątkowska, E. C. (2021). Antioxidant effect of Elamipretide on bull's sperm cells during freezing/thawing process. Andrology, 9(4), 1275–1281. https://doi.org/10.1111/andr.12996
Labetubun, J., & Siwa, I. P. (2011). Kualitas spermatozoa kauda epididimis sapi Bali dengan penambahan laktosa atau maltosa yang dipreservasi pada suhu 3–5 oC. Jurnal Veteriner, 12(3), 200–207.
McGowan, M. R., Galloway, D., Taylor, E. G., Entwistle, K., & Johnston, P. (1995). The Veterinary Examination of Bulls. Brisbane: Australian Association of Cattle Veterinarians.
Menon, A. G., Barkema, H. W., Wilde, R., Kastelic, J. P., & Thundathil, J. C. (2011). Associations between sperm abnormalities, breed, age, and scrotal circumference in beef bulls. Canadian Journal of Veterinary Research, 75(4), 241–247.
Mentari, F. K., Ondho, Y. S., & Sutiyono, S. (2014). Pengaruh umur terhadap ukuran epididimis, abnormalitas spermatozoa dan volume semen pada sapi Simmental di Balai Inseminasi Buatan Ungaran. Animal Agriculture Journal, 3(4), 523–528.
Mukherjee, K. P., Basu, S., Sahoo, A. K., Datta, U., Ray, K., & Chattaraj, S. (2016). Cryoprotective effect of EDTA , lactose , ascorbic acid and L-cysteine as additives on garole ram ( Ovis aries ) semen. International Journal of Advanced Reserch in Biological Sciences, 3(7), 92–98.
Nalley, W. M. M., Handarini, R., Arifi, R. I., Yusuf, T. L., Purwantara, B., & Semiadi, G. (2011). Deer Frozen Semen Quality in Tris Sucrose and Tris Glucose Extender with Diff erent Glycerol Concentrations. December, 196–200. https://doi.org/10.5398/medpet.2011.34.3.196
Niasari-Naslaji, A., Mosaferi, S., Bahmani, N., Abarghani, A., Gharahdaghi, A. A., Ghanbari, A., & Gerami, A. (2006). Comparing different levels of osmolality of sucrose extender on the viability of spermatozoa in bactrian camel (Camelus bactrianus). Reproduction, Fertility and Development, 18(2), 160. https://doi.org/10.1071/rdv18n2ab104
Nyuwita, A., Susilawati, T., & Isnaini, N. (2015). Kualitas semen segar dan produksi semen beku sapi Simmental pada umur yang berbeda. Ternak Tropika, 16(1), 1–8.
Panyaboriban, S., Suwimonteerabutr, J., & Phutikanit, N. (2015). Effect of Various Combinations of Sugar Supplementation in The Extender on Frozen-Thawed Ram Semen Quality and Fertility. Thai. J. Vet. Med, 45(2), 229–237.
Perry, V. E. A. (2021). The role of sperm morphology standards in the laboratory assessment of bull fertility in Australia. Front Vet Sci, 8(672058). https://doi.org/10.3389/fvets.2021.672058
Perry, V. E., Phillips, N., Fordyce, G., Gardiner, B., Entwistle, K., Chenoweth, P., & Doogan, V. J. (2002). Semen collection and evaluation. In G. Fordyce (Ed.), Bull Fertility: Selection &Management in Australia. Brisbane: Australian Association of Cattle Veterinarians.
Pratiwi, R. I., Suharyati, S., & Hartono, M. (2015). Analisis kualitas semen beku sapi Simmental menggunakan pengencer Andromed® dengan variasi waktu pre freezing. Jurnal Ilmiah Peternakan Terpadu, 2(3), 8–15. https://doi.org/10.23960/jipt.v2i3.p%25p
Setiawan, D. (2018). Artificial Insemination of Beef Cattle UPSUS SIWAB Program Based on the Calculation of Non-Return Rate, Service Per Conception and Calving Rate In The North Kayong Regency. The International Journal of Tropical Veterinary and Biomedical Research, 3(1), 7–11.
Sholikhah, E. V, Sumartono, S., & Dinasari, I. (2021). Analisis kualitas semen segar sapi Simmental pada umur yang berbeda. Jurnal Dinamika Rekasatwa, 4(2), 200–206.
Sianturi, R. G., Purwantara, B., Supriatna, I., Amrozi, & Situmorang, P. (2012). Pengaruh glutation dan penggantian plasma semen kerbau dengan plasma semen sapi terhadap kualitas semen beku kerbau rawa (Bubalus bubalis). JITV, 17(3), 169–178.
Souhoka, D. F., Matatula, M. J., Mesang-nalley, W. M., & Rizal, M. (2009). Laktosa Mempertahankan Daya Hidup Spermatozoa Kambing Peranakan Etawah yang Dipreservasi dengan Plasma Semen Domba Priangan. Jurnal Veteriner, 10(3), 135–142.
Sukirman, I., Sukmawati, E., Rasad, S. D., & Solihati, N. (2019). The influence of breed and type of extender on the quality of bull semen. Animal Production, 21(2), 64–70. https://doi.org/10.20884/1.jap.2019.21.2.641
Surachman, M., Herdis, H., Yulnawati, Y., Rizal, M., & Maheshwari, H. (2009). Kualitas semen cair asal epididimis kerbau belang dalam bahan pengencer Andromed yang mendapat penambahan sukrosa. Media Peternakan, 32(2), 88–94.
Susilawati, T. (2011). Spermatozoatology. Malang: UB Press.
Susilowati, S., Sardjito, T., Mustofa, I., Widodo, O. S., & Kurnijasanti, R. (2021). Effect of green tea extract in extender of Simmental bull semen on pregnancy rate of recipients. Animal Bioscience, 34(2), 198–204. https://doi.org/10.5713/ajas.20.0025
Tambing, S. N., Sutama, I., & Arifiantini, R. I. (2003). Efektivitas Berbagai Konsentrasi Laktosa dalam Pengencer Tris terhadap Viabilitas Semen Cair Kambing Saanen. JITV, 8(2), 84–90.
Thananurak, P., Chuaychu-noo, N., Th, A., Phasuk, Y., Vongpralub, T., & Blesbois, E. (2019). Sucrose increases the quality and fertilizing ability of cryopreserved chicken sperms in contrast to raffinose. Poult. Sci., 98(9), 4161–4171. https://doi.org/10.3382/ps/pez196
Witayanto, D. A. (2018). Perbandingan Kuantitas, Kualitas, dan Recovery Rate Semen Sapi Bali dan Sapi Simmental pada Umur yang Sama. Skripsi. Malang: Universitas Brawijaya.
Yanuarista, W., Setiatin, E. T., & Samsudewa, D. (2022). Pengaruh umur pejantan sapi Simmental terhadap tingkah laku reproduksi, kualitas semen segar dan jumlah produksi semen beku. Livestock and Animal Research, 20(1), 38–47. https://doi.org/10.20961/lar.v20i1.54498
DOI:
http://dx.doi.org/10.52434/janhus.v7i1.2221
Refbacks
Saat ini tidak ada refbacks.
>>>Lihat Artikel Lebih banyak<<<
SUB MENU
...................................................................................................................................................................................................................................
Fakultas Pertanian, Universitas Garut.
Jalan Raya Samarang No 52 A Tarogong Kaler Kabupaten Garut.
Email : janhusscience@gmail.com

PISSN/EISSN :                                                UNDUH TEMPLATE

Pengunjung :
View My Satus
Terindex Oleh :
Didukung Oleh :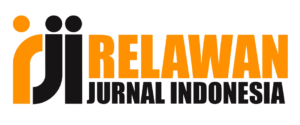 Tools yang disarankan :
Copyright © journal.uniga.ac.id 2018  |  
 This work is licensed under a Creative Commons Attribution 4.0 International License.